Kora Pamplona.
Innovative housing for all.
The balance between guest comfort and taking full advantage of the space is one of the virtues of Kora Pamplona, and also one of the pillars contributing to the strong performance of the complex, where each element is designed to achieve a comfortable environment for enjoying and sharing.
The careful and thoughtful design of its 167 apartments and common areas allows the combination of short and medium-term accommodation, while adapting to market demand at all times, maximising occupancy and ensuring the sustainability and vitality of the business.
Pool

Sky Gym

Parking

Meeting Rooms

Bikes

Laundry

Media Library

Coworking

Dining Area

Backyard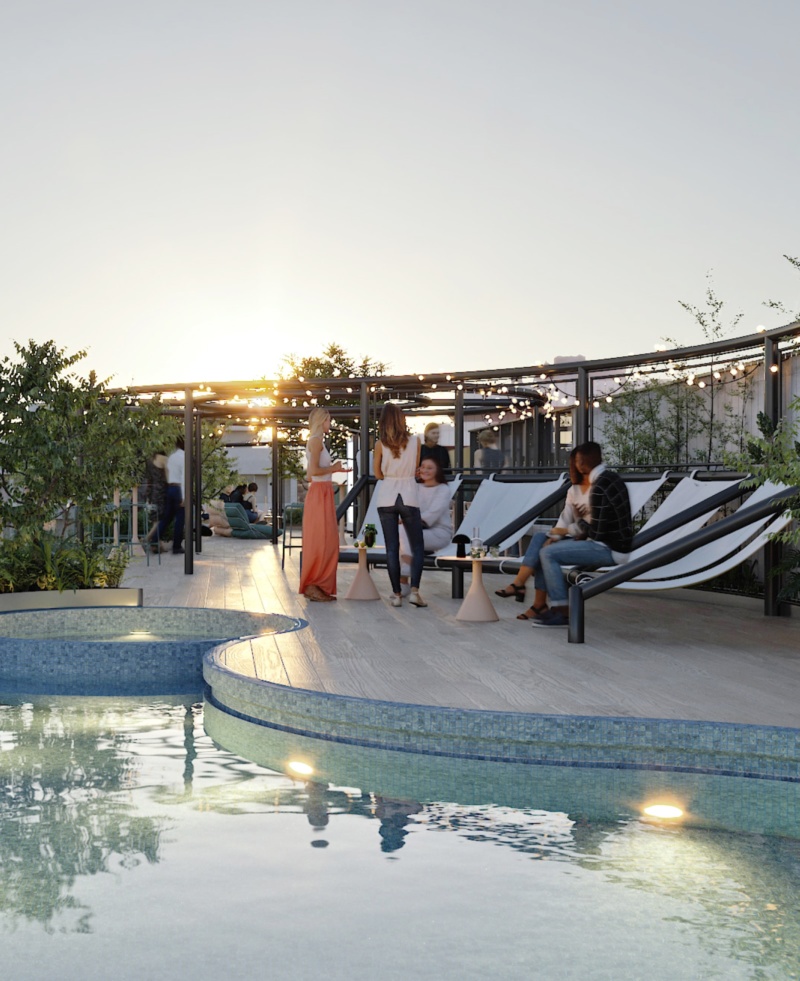 Kora Pamplona will offer new settings; lush, lively and evocative of out-of-the-ordinary places, as a model for a new verdant community that is surprising, biodiverse and beautiful.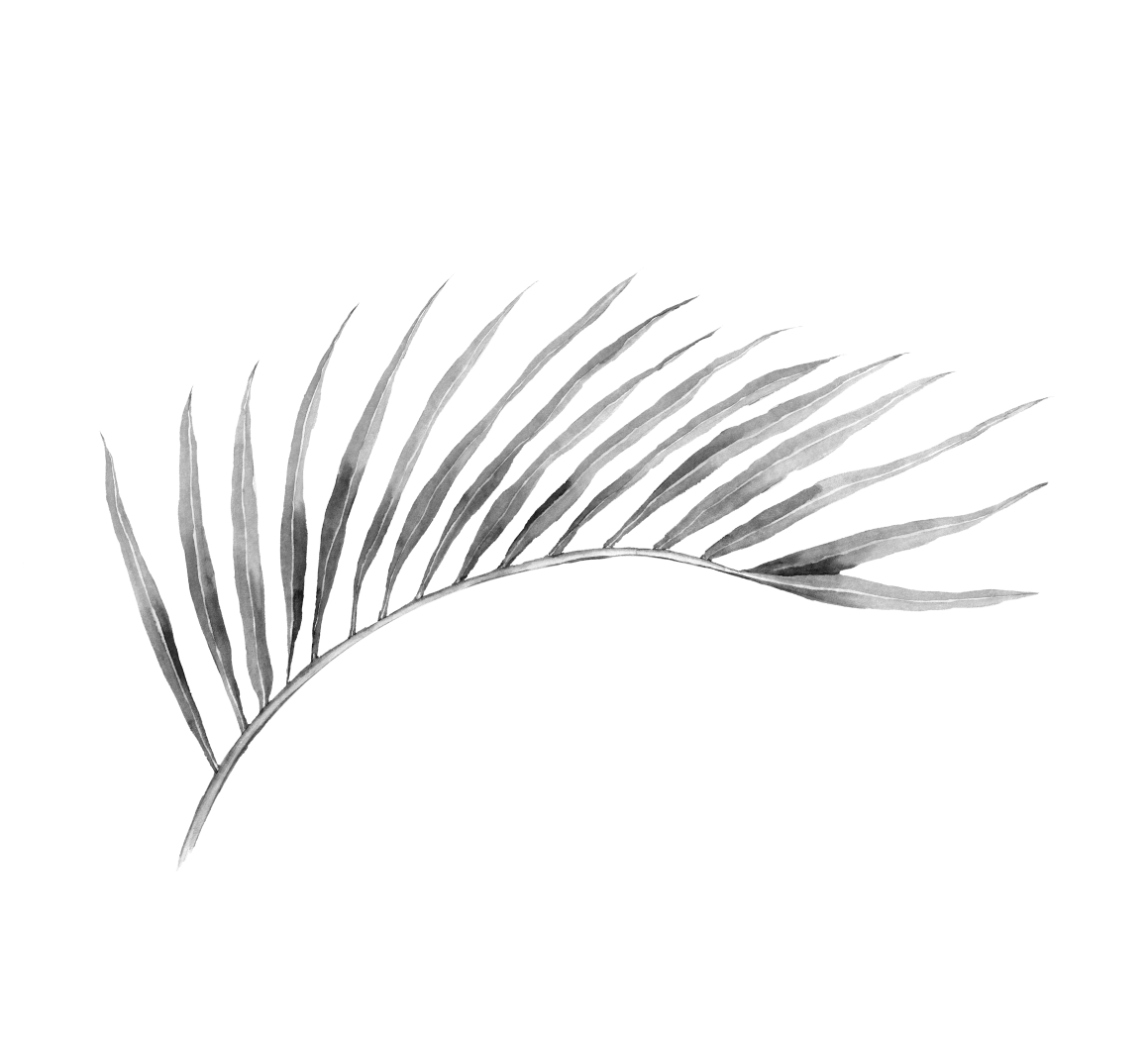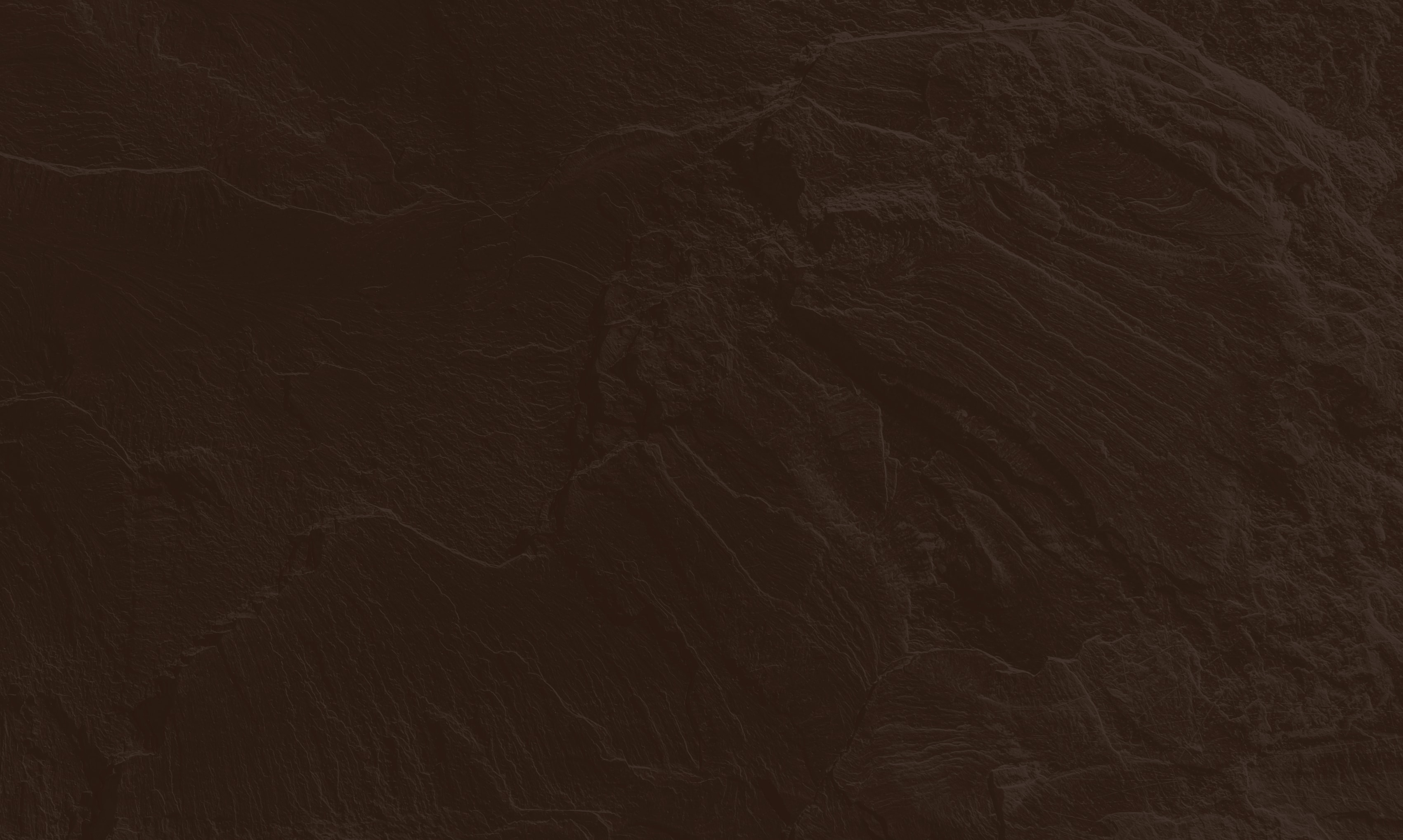 Gallery — Gallery — Gallery — Gallery — Gallery — Gallery
01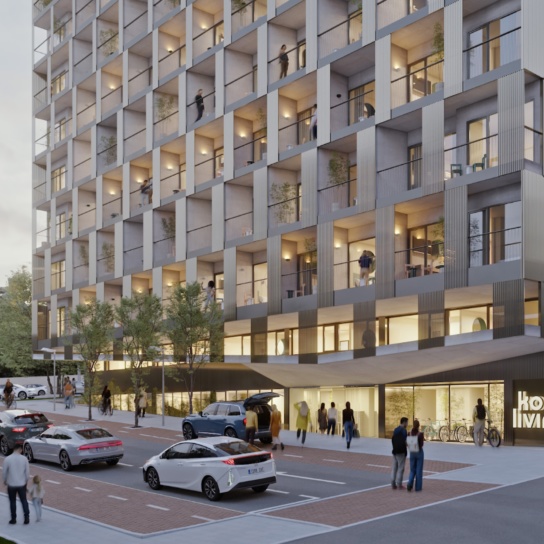 Entrance
02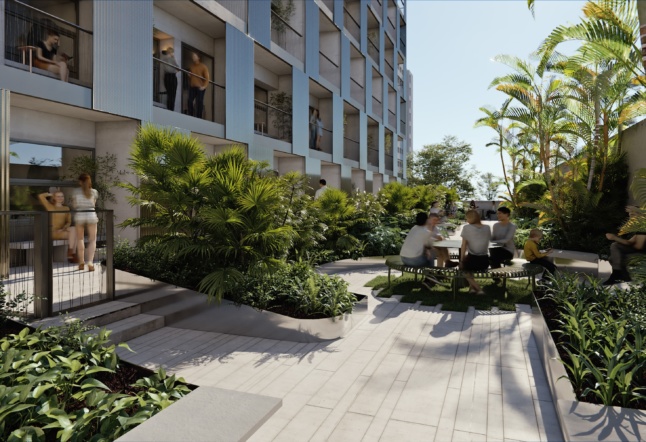 Backyard
03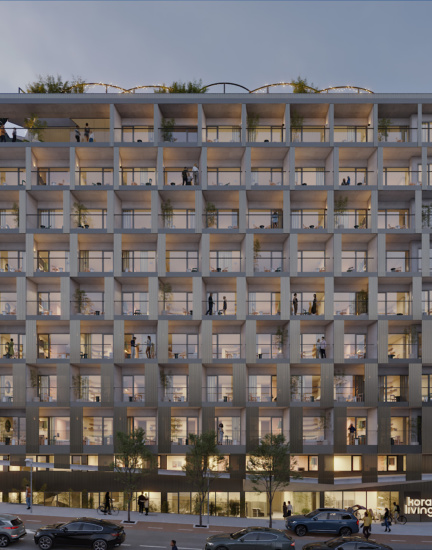 Front view
04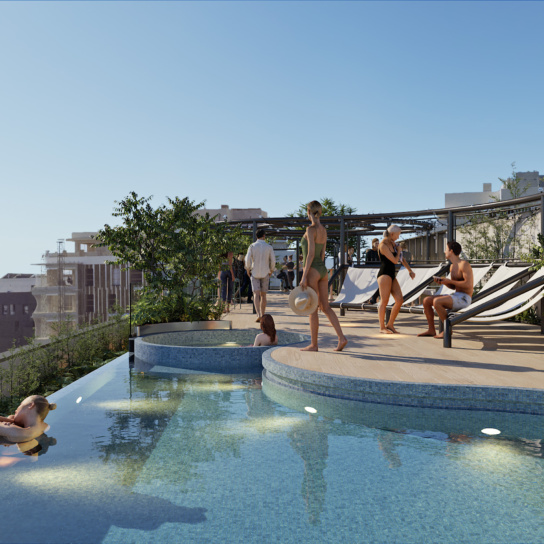 Rooftop pool
05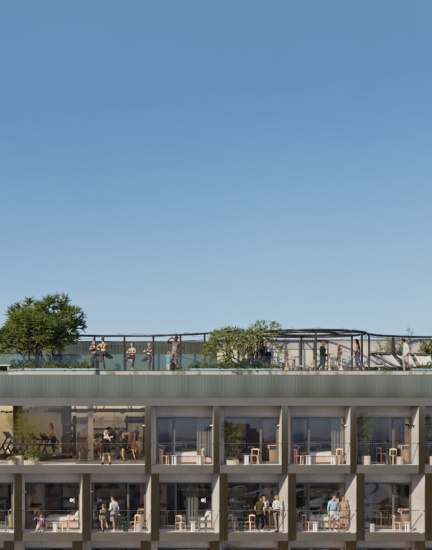 Terrace
06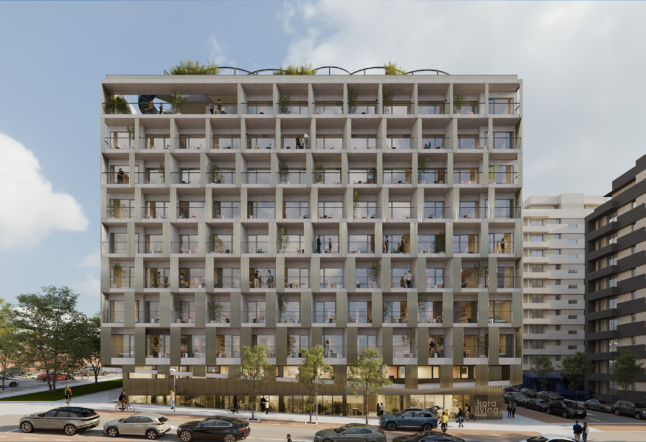 07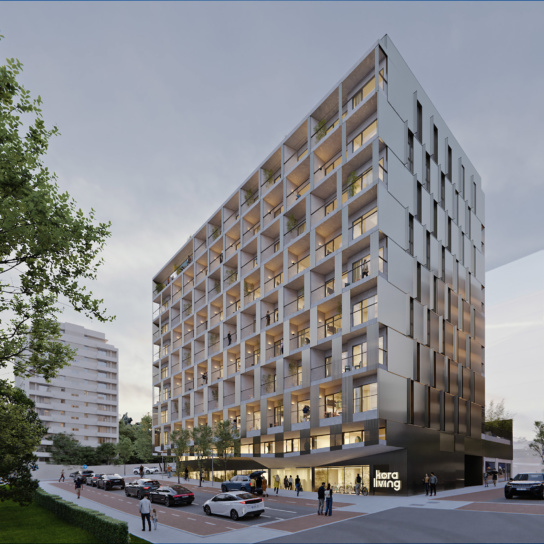 08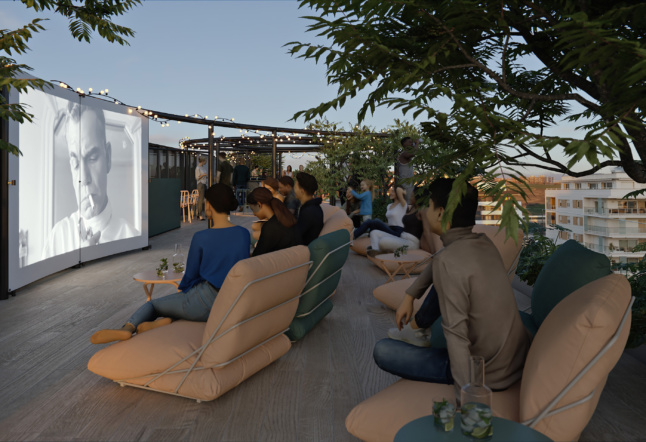 09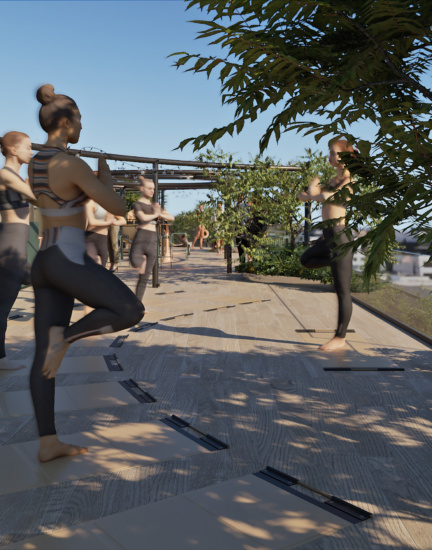 10
11
12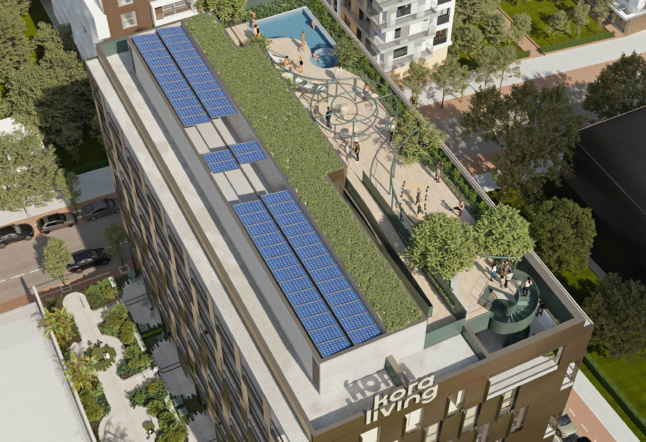 13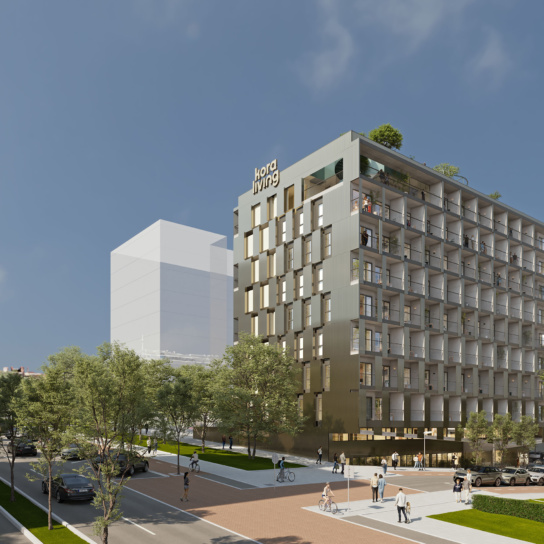 14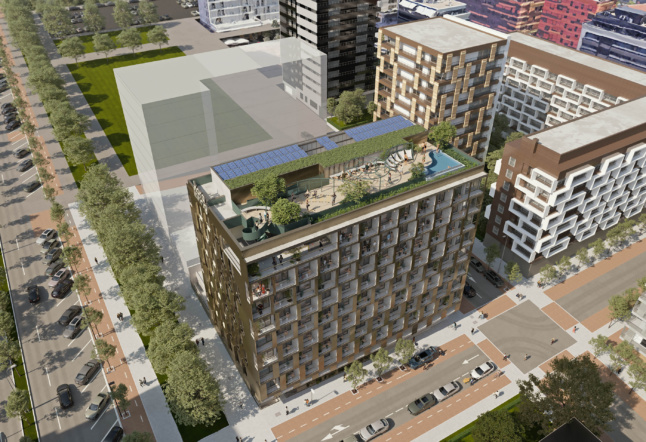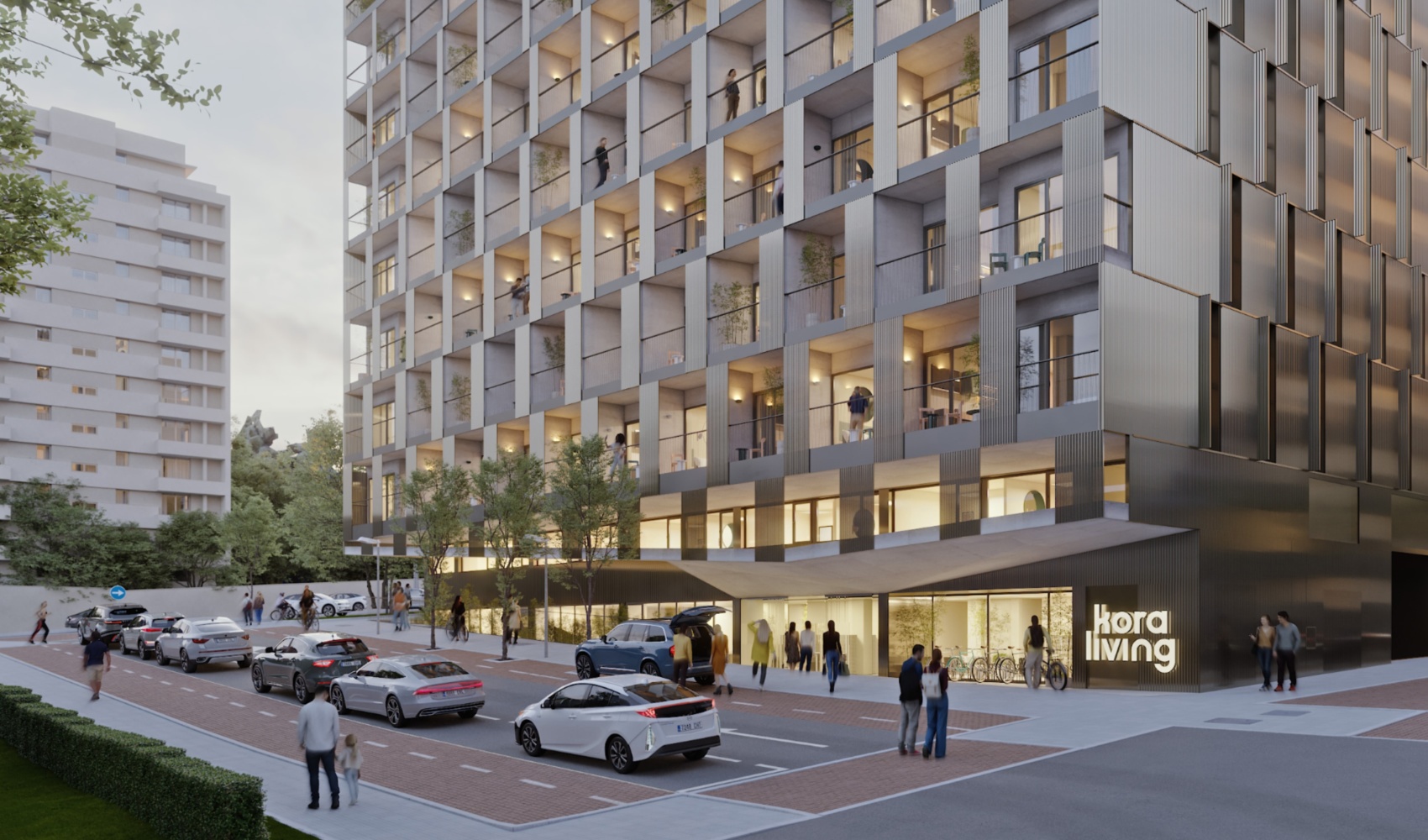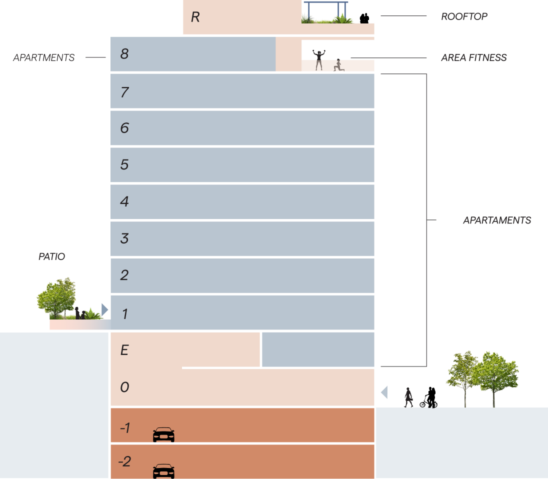 For Kategora, sustainability is not a mere option – it's the only way to do things. This applies to Kora Pamplona, where every detail is taken into consideration. A complex designed, built and managed with the most sustainable parameters to be naturally integrated into an increasingly green city.
The construction materials and systems we use seek to reduce both the environmental impact and the ecological footprint. The building also has several active and passive measures that minimize consumption and emissions to create a community that respects the environment hosting it.
More sustainability
in the city
Passivhaus building standard

Geothermal energy

Aerothermal energy

Photovoltaic panels

Heat recovery system

Energy rating A

Km 0 water

High energy-efficient lighting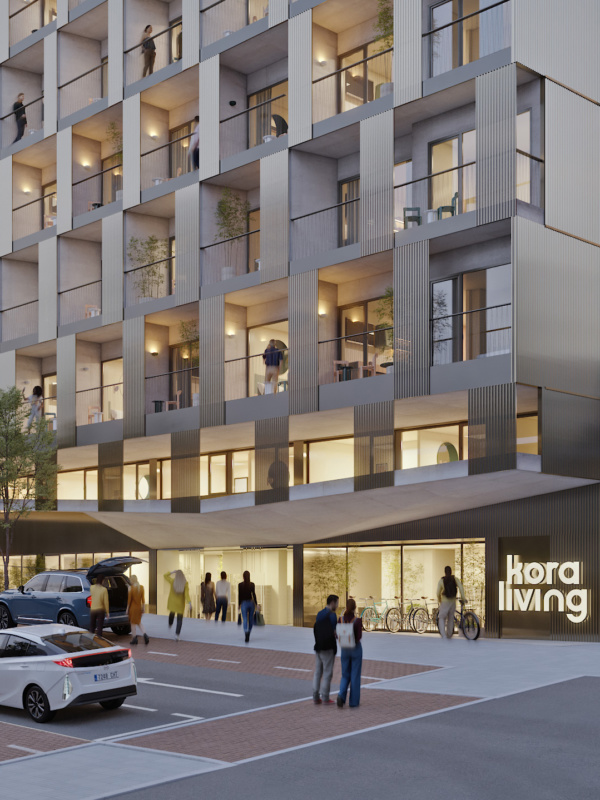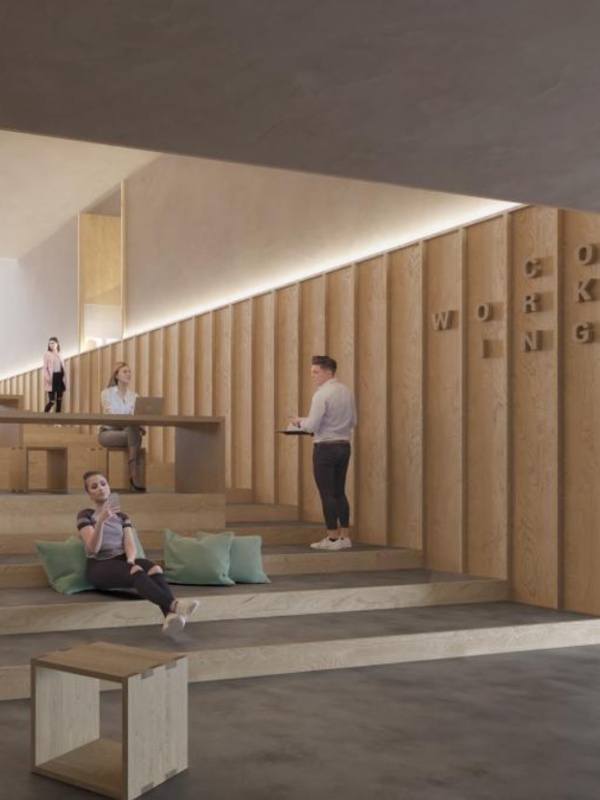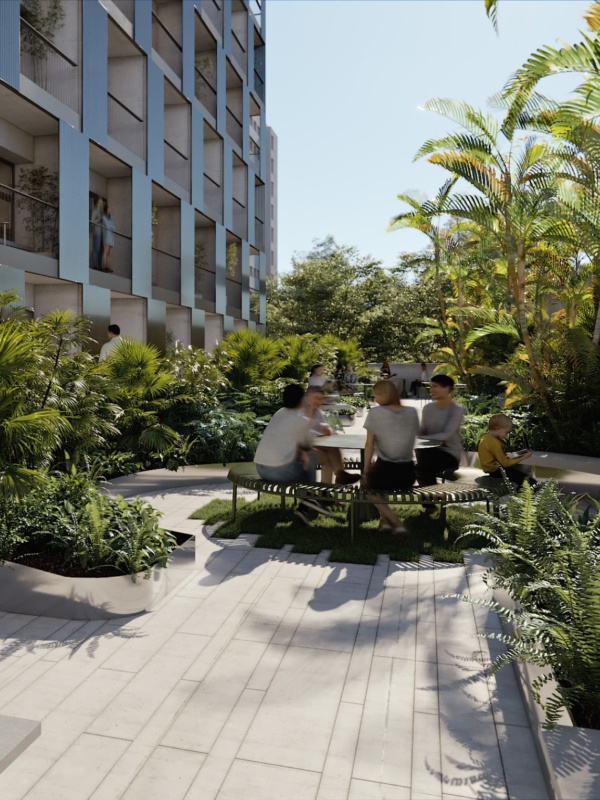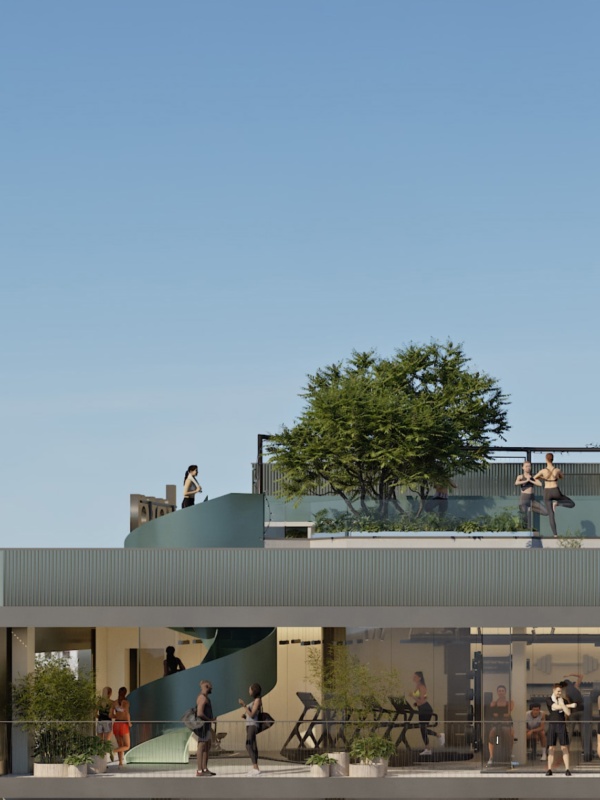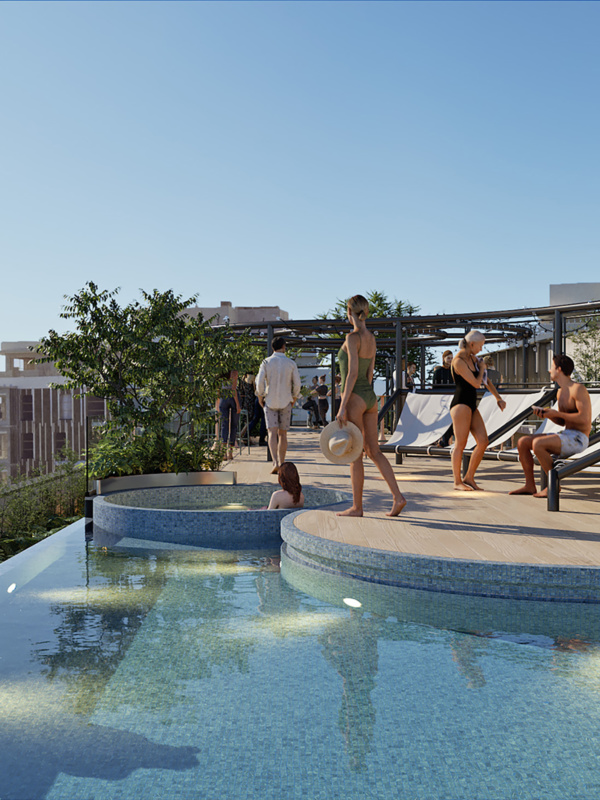 With just a quick peek inside, Kora Pamplona flaunts its spirit: large spaces for sharing, living and working. A spacious lounge optimized so that there is a place for everything.
Step inside to discover the heart of the building and its many versatile areas to share, reserve or rent (the multipurpose space for relaxing and socializing standing out among them), all designed to make Kora Pamplona desired by all.
Created and designed to make Kora Pamplona a space desired by all.
Everybody has days when they want go out and days when they want to stay in, which is why we have combined the things we like the most to create a building where open spaces take the spotlight. The Patio: a meticulously landscaped outdoor space measuring more than 250 m2, located on the first floor, where you can work, socialize or hide away from the outside world.
The landscaping is especially prominent. The greenery brings this great space together by creating cozy areas with many uses.
Since it's impossible to compare running in an enclosed space with watching the sunrise, why should we relegate the gym to a hidden corner?Kora Pamplona is a declaration of principles: an ever-changing space that houses an indoor fitness area and an outdoor space to enjoy yoga and meditation classes and anything else that comes to mind.
The rooftop: a versatile, multi-use space (also for celebrating events) with an infinity pool where you can take a dip while enjoying spectacular views.
An iconic spiral staircase ascends to the roof of the building leading to a wide range of spaces designed for sports, leisure and relaxation.
Floor 0

Mezzanine

Patio

Sky Gym

Rooftop
A SPACE for ALL
A SPACE for ALL
Feel the Air
Feel the Air
Feel the Air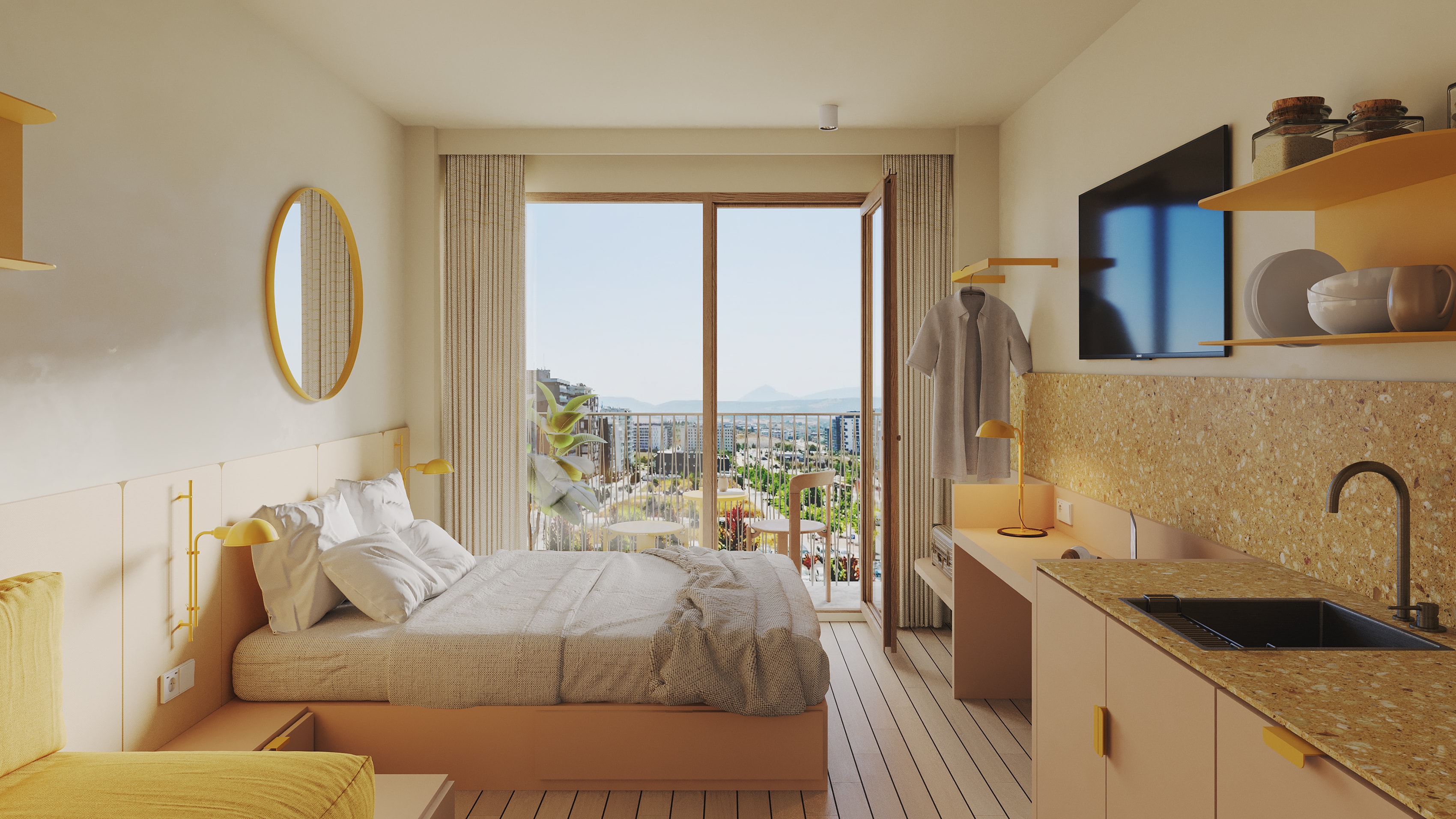 Carefully
thought-out
spaces
Kora Pamplona houses 167 apartments divided into 3 types: S, M and L. All of them are comfortable spaces with the latest designs and their own character, devised to be a cozy oasis within a co-living setting.
93 Apartments

59 Apartments

15 Apartments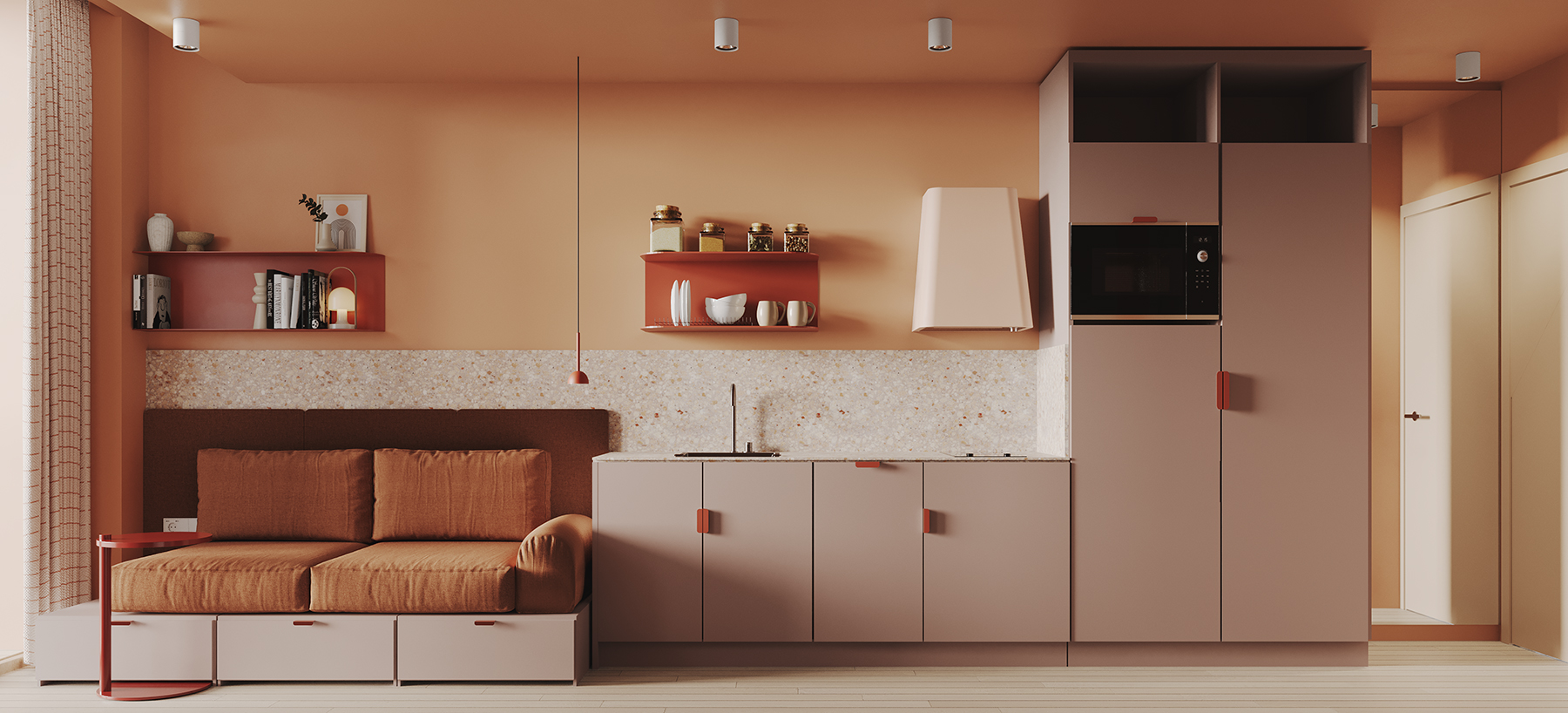 Type 1

31.04 m²

Type 2

31.65 m²

Type 3

23.10 m²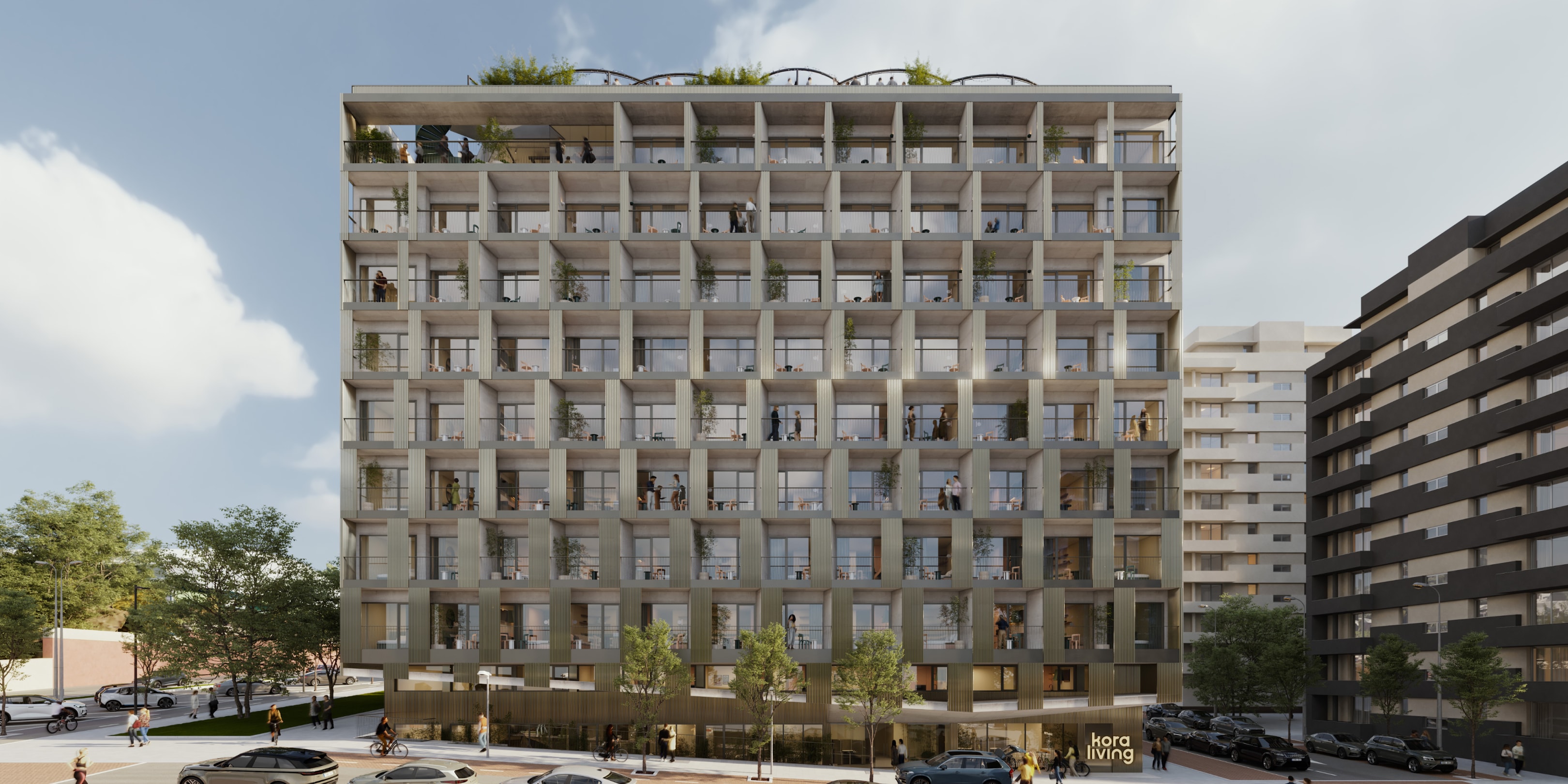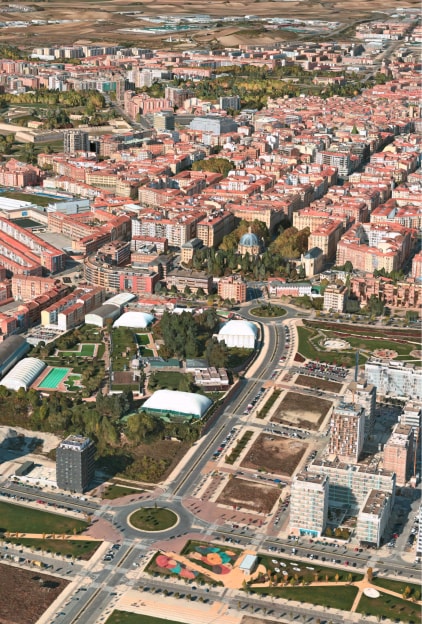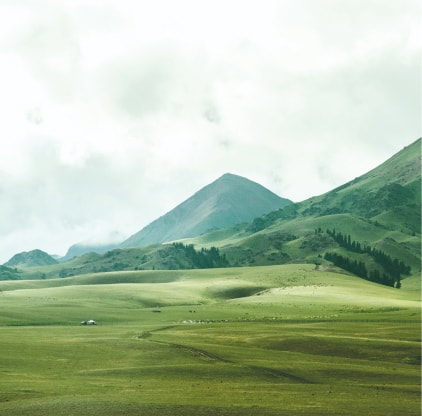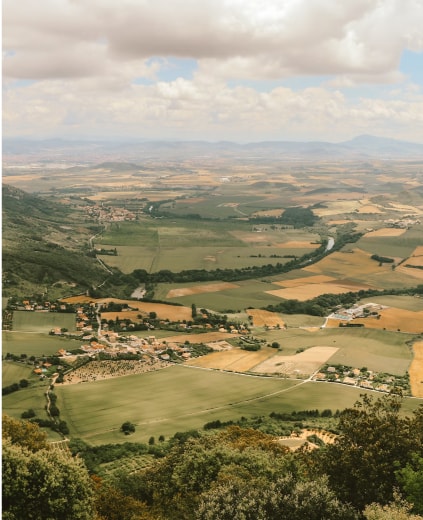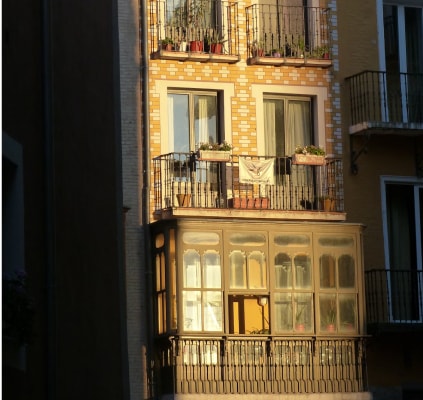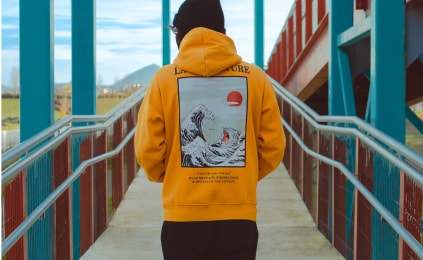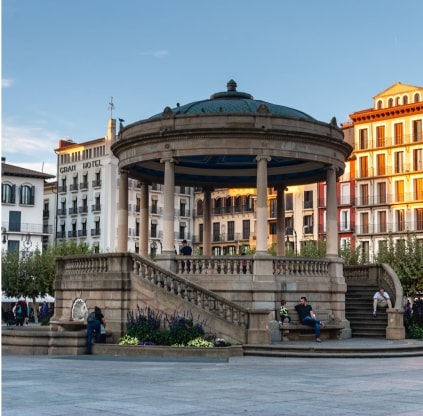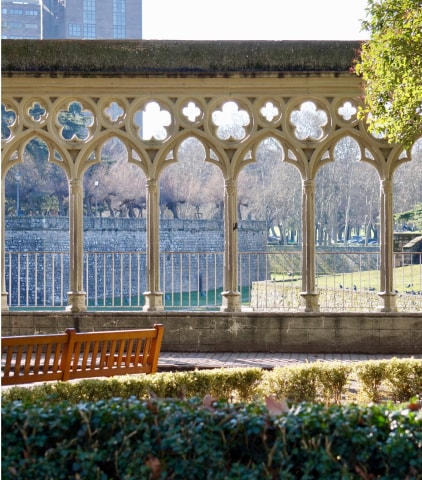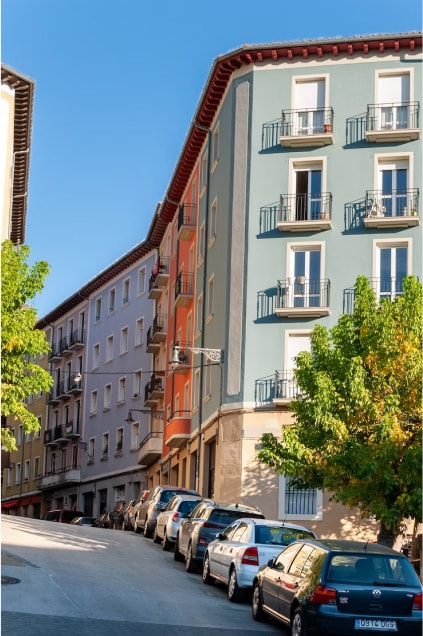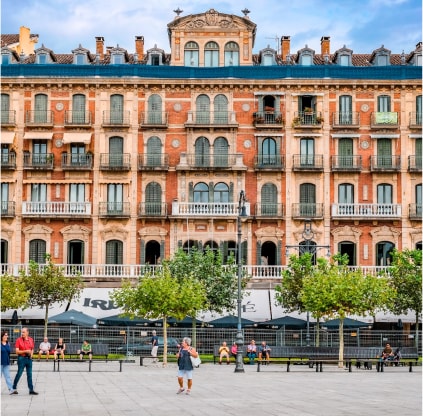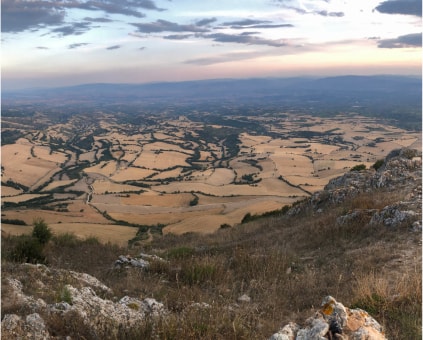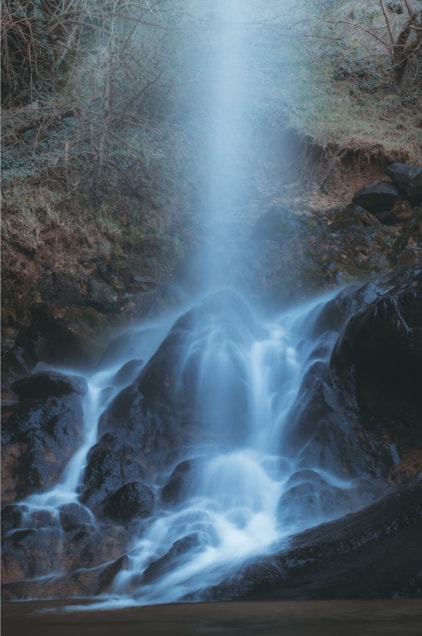 PAMPLONA
42°48'24.4"N 1°37'46.8"W
Kora Pamplona is located in the north of Spain, it offers a wide range of natural settings, from 100-year-old forests and vast riverbanks to the magnificent mountains of the Navarre Pyrenees. Its capital, Pamplona, is included among the cities with the highest quality of life in the country, mixing tradition and innovation and even achieving recognition as a Smart Tourism Destination (DTI) for its commitment to sustainability.
Navarre's economy and culture are among the most developed in Spain: it is the Spanish autonomous community with the highest quality of life.
1.148.377 2021 Number of visitors

2.731.801 Overnight stays

Top 10 University towns

World's Best Specialized Hospitals 2022

+5% Young Population Growth


Sustainable growth
Its thriving industrial framework is a technological benchmark in the automotive, agri-food and steel sectors, to name a few.
Its increasingly powerful and seasonally adjusted tourism industry is firmly committed to sustainability, topping it all off with outstanding universities.
Soto Lezkairu is Pamplona's new area of expansion and confirmed to be the most popular location to live in or to set up a corporation. Kora Pamplona is found in the upper part of Soto Lezkaiur, on one of the best plots it has to offer, next to the Tennis Club, social center of the city.
The new expansion area has high-quality architecture, a young population with high purchasing power and a full range of services – all just a stone's throw away from the center.
Price*
From 140.000€ + VAT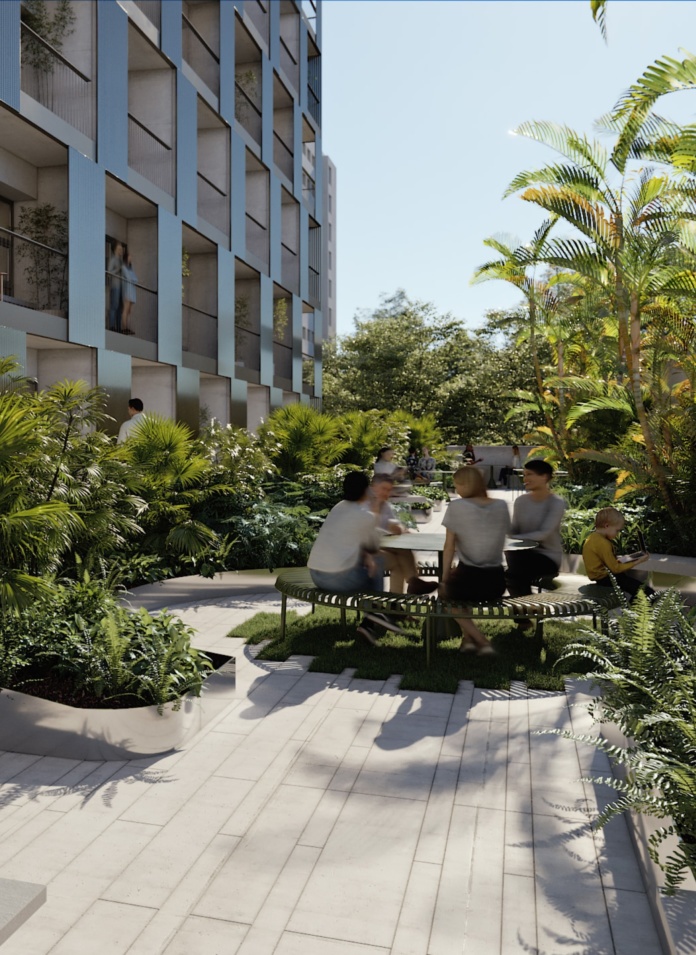 Operating conditions
Contract Term

10 years + 10 years

Fixed Income

3,5%

Fixed-Income Guarantee

Guarantee of 6 months

Income Grace Period

6 months from start-up

Owner Use availability

One week (6 nights)

Operator Audit Budget

€5,000

Estimated Profitability

5,5%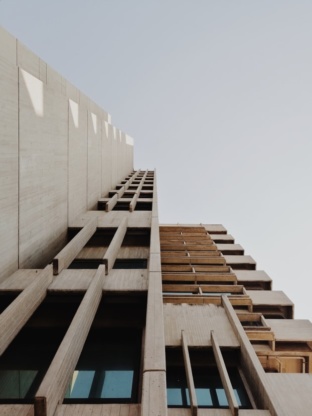 Price
Payment Calendar
Three payments of 15% each during the construction. 55% will be pending until the deed.
5,5% Profitability per Rental
Kategora will manage the building as an apart-hotel guaranteeing a 3,5% annual fixed return (net of expenses and with quarterly payments). At the end of each year (prior external audit), the benefits generated by the exploitation will be distributed among the owners, allowing for an estimated additional 2% annual return. The investor can enjoy one week a year of free access to the apartment.
Kategora Membership Rewards
The owners and their direct relatives (first degree of consanguinity) will be given a 25% discount in mid/ low season and 15% in high season in all the complexes managed by Kategora.